A French convict escaped from prison using grenades....sort of.
By Adam Azra'el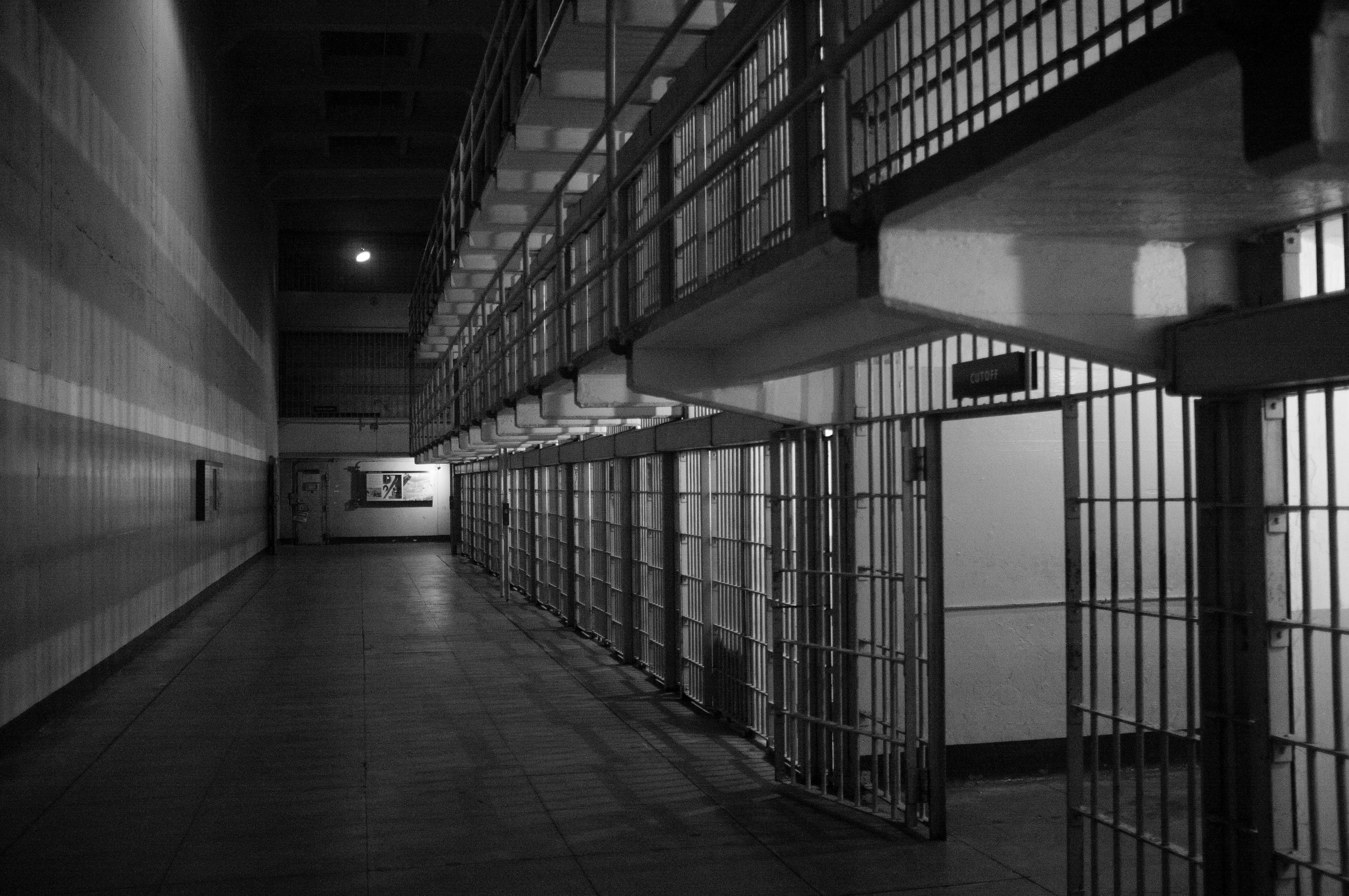 (Photo by Emiliano Bar)
Michel Vaujour was a man who had things to do. Not nice things, maybe, but certainly things which were impeded by the fact that in 1985, he was convicted of bank robbery and attempted murder and sentenced to 18 years in prison. He wasn't overly concerned with that, though....before he was even convicted, he'd already been planning his escape.
THE COUNTERPART
Every good prison break needs an outside associate, and Vaujour had one ready and waiting: his wife, Nadine. Nadine, for her part, wasn't afraid to roll up her sleeves and get in on the action. As soon as Vaujour was arrested, she began taking classes to obtain her license as a helicopter pilot. With that in hand, in the months leading up to the event she became a regular customer of a helicopter rental company in southern Paris. The owner of the company noted that she showed up twice a month like clockwork, sometimes with a friend and sometimes alone. Renting a helicopter at the time cost roughly 2,200 francs ($315) per hour, and Nadine exclusively paid in cash....in retrospect, a glaring red flag which the owner managed to steadfastly ignore for more than five months.
Inside the walls of the formidable Prison De La Sainté, Michel Vaujour had befriended a man named Pierre Hernandez, who was awaiting trial on armed robbery charges. The two of them took every opportunity to examine the prison grounds, looking for the right place for a helicopter to land. After months of secretive scouting, the problem became clear: there was no place that was going to be big enough to set one down and allow it to take off again. The plan was forced to undergo a few changes.
THE ESCAPE
At approximately 10:30 a.m. on May 26, 1986, a helicopter flew low over central Paris. Nadine Vaujour ignored a hail of radio warnings and brought the machine to a hovering stop over the roof of one of the prison buildings. The warnings over the guards' radios of a helicopter on the roof were eclipsed by a far more intense situation developing inside the walls, and eventually Vaujour and Hernandez emerged from an access door and jogged unchallenged across the roof. 
Unchallenged? you ask. Weren't the prison guards shooting at them? And the helicopter? 
That's a great question, and the answer lies in the minutes before the two men appeared on the roof. Even French prison guards aren't known to hold their fire during an attempted escape, especially one that involves a helicopter hanging out above their heads. The Vaujours were well aware of this, having had several opportunities to study similar escapes (helicopter escapes were bizarrely common in France in the latter part of the 20th century). They knew that the guards would need a really compelling reason not to open fire, and the escapees made sure they had one.
THE FRUIT OF IMAGINATION
While a helicopter inexplicably hovered above the prison, the guards were far more focused on another report coming over the radio: two inmates had apparently managed to smuggle in a number of grenades and were now threatening to detonate them if they were approached. The grenades were, it was later revealed, nectarines from the prison cafeteria which were painted green. Vaujour and Hernandez made a point to pause frequently as they made their way to the roof, menacingly waving their fistfuls of fruit at the pursuing officers. 
With the threat of explosives from the two men and the presumed threat of more explosives onboard the waiting helicopter, not a single shot was fired. Vaujour scrambled up a line and grabbed the runner, eventually managing to swing himself inside. Hernandez, for reasons unknown, changed his mind at the last moment and quietly surrendered to the authorities. The helicopter disappeared from view and the Vaujours were away.
A SHORT-LIVED ESCAPE
The remainder of the escape was picture-perfect: Nadine flew the helicopter to a nearby athletic field and the pair disappeared into a waiting car. They remained at large for more than four months, even managing to pick up their two daughters from under the noses of a police surveillance unit. The breakout made headlines around the world as French police presumably were forced to award Vaujor some sort of gold star in absentia for successfully completing the fifth prison escape of his career.
In a move that was destined to be either a stroke of genius or an act of pure, unfiltered stupidity, the couple made their way to a prepared hideout....in Paris, literally the same city in which they'd staged their prison break. Three months later, they were apprehended by police in the early morning as they were opening up the coffee shop that they'd always dreamed of owning. They'd been living as model citizens and the entire city was charmed by their folksy cover story.
Just kidding! Actually they were caught while robbing a bank, for the second time in three days. Take a minute to appreciate the nerve required to break out of prison in a city, then rob two banks in that same city just three months later because you never even bothered to leave that city.
In a shootout with police, Michel took a bullet to the head, which he somehow survived....five prisons couldn't hold the man; a little lead to the grey matter wasn't going to do the trick. After coming out of a weeks-long coma, he was tried and convicted and returned to a maximum security prison, from which he never attempted escape....
THE ATTEMPTED ESCAPE
....except for one time when he did attempt to escape, because he's Michel Vaujour and of course he attempted to escape.  He was aided in the attempt by a law student-turned-criminal-mastermind named Jamila, who would eventually become his second wife. The escape attempt was Vaujour's sixth overall attempt, and the only one which was unsuccessful. 
Incredibly, in 2003, Michel Vaujour was granted his freedom after 27 years in prison, having set a record for the largest sentence suspension in French history up until that point. Now 69 years old, he has since released an autobiography entitled Love Saved Me From Sinking. The book, though by no means a bestseller, has once again put Vaujour's name in French headlines as he extolls the virtues of patience, clean living, love, and - of all things - yoga.
---
Adam Azra'el is the producer of The Lesser Stories podcast, a multi-instrumentalist, and a colossal fan of ham and cheese sandwiches. You can find him around the internet being a general pain in everyone's backside on facebook and instagram, and he has tweeted exactly once. 
---
SOURCES