One time, Cleveland set 1.5 million balloons loose all at once. It ended exactly how you think it did, except much worse. 
By Adam Azra'el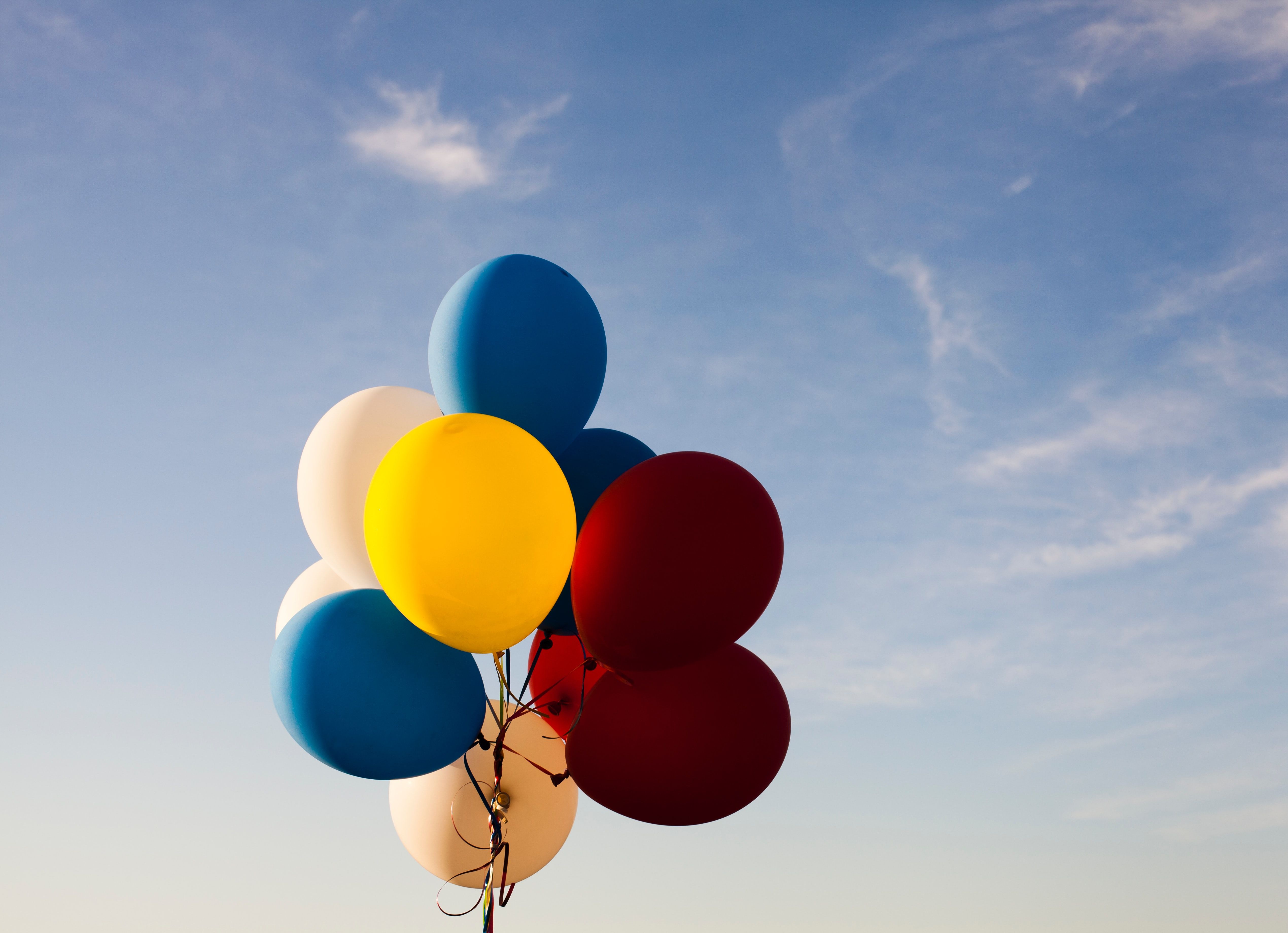 (Photo by Andreas Weiland)
If ever there was a year marked by man-made disasters, it was 1986. The year had barely begun when the space shuttle Challenger exploded shortly after takeoff, and it didn't get any better in April when an explosion at the Chernobyl nuclear power plant made headlines around the world. Email was also invented, and now you get a hundred notes a day from companies that you heard of once in passing.  
Oh....and also the city of Cleveland, Ohio did one of the dumbest things imaginable. 
THE IDEA 
It began with somebody at United Way of Cleveland having an idea for a major PR stunt. On concept, it was reasonably straightforward: they would have citizens "sponsor" balloons for 50 cents apiece, and then on the designated day they would invite all of the local news crews to film the release of all of the sponsored balloons. It was intended to be a massive fundraiser, as well as an attention-grabbing and investment-attracting spectacle for a city struggling with its image.  
The city authorities, delightfully unburdened by questions like "why would releasing balloons make people interested in investing in Cleveland-based companies" and "does this make us look desperate", were completely on board. United Way took the lead, contracting a Los-Angeles based company called Balloonart By Treb for the leg work. Six months of planning and preparation ensued, all of which presumably passed without a single person asking the only question that really matters. Children went door-to-door through the whole city, and the populace showed up big-time; by the time September rolls around, 50-cent balloon sponsorships totaled up at $750,000....or, in practical terms, 1.5 million balloons. 
THE QUESTION NOBODY ASKED 
On September 27th, 1986, the air in Cleveland was abuzz. News crews dutifully covered every aspect of the event, from 2500 volunteers filling helium balloons and releasing them into an enormous net to average citizens accidentally setting some of their own balloons loose, in one case with a watch accidentally attached to it which we can only assume was never returned. There were interviews with police and city authorities and event organizers, all of whom gleefully took the opportunity to remind viewers that it was a great idea to invest in Cleveland; nobody was overly specific.  
Word of a cold front moving in and bringing possible thunderstorms filtered through the ranks of the event organizers, who decided that everything was as ready as it was going to be. At 1:50pm the signal sounded, the net released, and 1.5 million helium balloons burst into the sky, covering Terminal Tower in a massive multicolored cloud which was captured on camera from every angle imaginable, including from a news helicopter. The coverage of the release can only be described as jubilant; screaming news anchors can barely be heard over a screaming crowd. It was a world-record-setting release, and delighted news anchors were quick to point out that the official Guinness World Record for such a feat had just been broken (Guinness, for its part, verified that claim two years later). Partly on account of the main event being over and likely at least partly due to the reports of incoming inclement weather, the crowd dispersed fairly quickly and left the event crew to tear down. A still-visible mass of balloons drifted cheerfully over a city whose confidence in its newfound fame couldn't possibly be turned to horror and shame by an oncoming cold front.  
As the cold front (and its accompanying thunderstorms) drew nearer to the city, the important question was finally asked: what happens to all of those balloons now? 
ATTACK OF THE BALLOONS 
The question was answered surprisingly quickly as a million and a half balloons rose rapidly in the hot autumn air, met the incoming cold air, and were rather violently returned to the city. 
Balloons descended upon an unsuspecting Cleveland like helium-filled rain, weighed down by....well, actual rain. Visibility on the roads dropped to near-zero in a matter of minutes as the storm delivered latex orbs to every street, parking lot, building, and park in the city with the vengeance of an omnipotent circus clown. Flights were grounded, cars were stopped, babies cried.
As bad as things got for Cleveland residents, there were people who got far worse. In a pasture well outside the city, a number of Arabian horses were grazing happily when a sudden storm of brightly-colored latex balloons enveloped them. The horses, being generally easily startled and unable to distinguish between a latex balloon and a mortal threat, panicked and sustained multiple injuries while attempting to escape. This was, alas, only the second most tragic consequence of the day. 
While the balloon launch event was taking place in the center of the city, out on Lake Erie an intense search was underway. Rescuers were hoping to spot any sign of local fisherman Raymond Broderick and Bernard Sulzer, whose boat had been found anchored and empty early that morning. Concerns over the impending launch had already been raised, as it had been projected that up to ten percent of the balloons were likely to end up in the lake. The actual figure was closer to sixty percent; within an hour of the event more than 900,000 balloons had created what rescuers would later describe as an "asteroid field" of chaos and color, eliminating any chance of finding the men. Their bodies were discovered when they washed ashore days later. 
MATH AND CONSEQUENCES 
As a reminder, this whole thing was a PR stunt and a fundraiser. You can't have a fundraiser without math, so let's do some! 
1.5 million balloons sponsored at 50 cents apiece equals a total of $750,000 raised for the event.  
The event itself cost nearly $500,000 to execute. 


 

Louise Nowakowski, the owner of the horses, sued the United Way of Cleveland for $100,000; the suit was quietly settled for undisclosed terms. 


 

The wife of one of the two fishermen sued the United Way of Cleveland for $3.2 million; the suit was quietly settled for undisclosed terms. 


 

The United Way of Cleveland was the subject of scathing national and international criticism, both for the disastrous lack of foresight and for their most prominent fundraiser in history totaling up a net loss in the wake of the legal bills. 


 

The City of Cleveland received complaints from neighboring cities and, notably, from a neighboring country as thousands of balloons washed up on Canadian shores over the following weeks. 
THE MORAL 
At the end of the day, this must surely go down as one of history's most predictable disasters. To have undergone six months of preparation and planning without ever exploring the contingencies which would be immediately apparent to every member of a kindergarten class earns the United Way of Cleveland a position of honor in America's book of really, really dumb ideas.
---
Adam Azra'el is the producer of The Lesser Stories podcast, a multi-instrumentalist, and a colossal fan of ham and cheese sandwiches. You can find him around the internet being a general pain in everyone's backside on facebook and instagram, and he has tweeted exactly once. 
---
SOURCES