In 1996, a man sued Pepsi because they wouldn't sell him a fighter jet. No, really.
By Adam Azra'el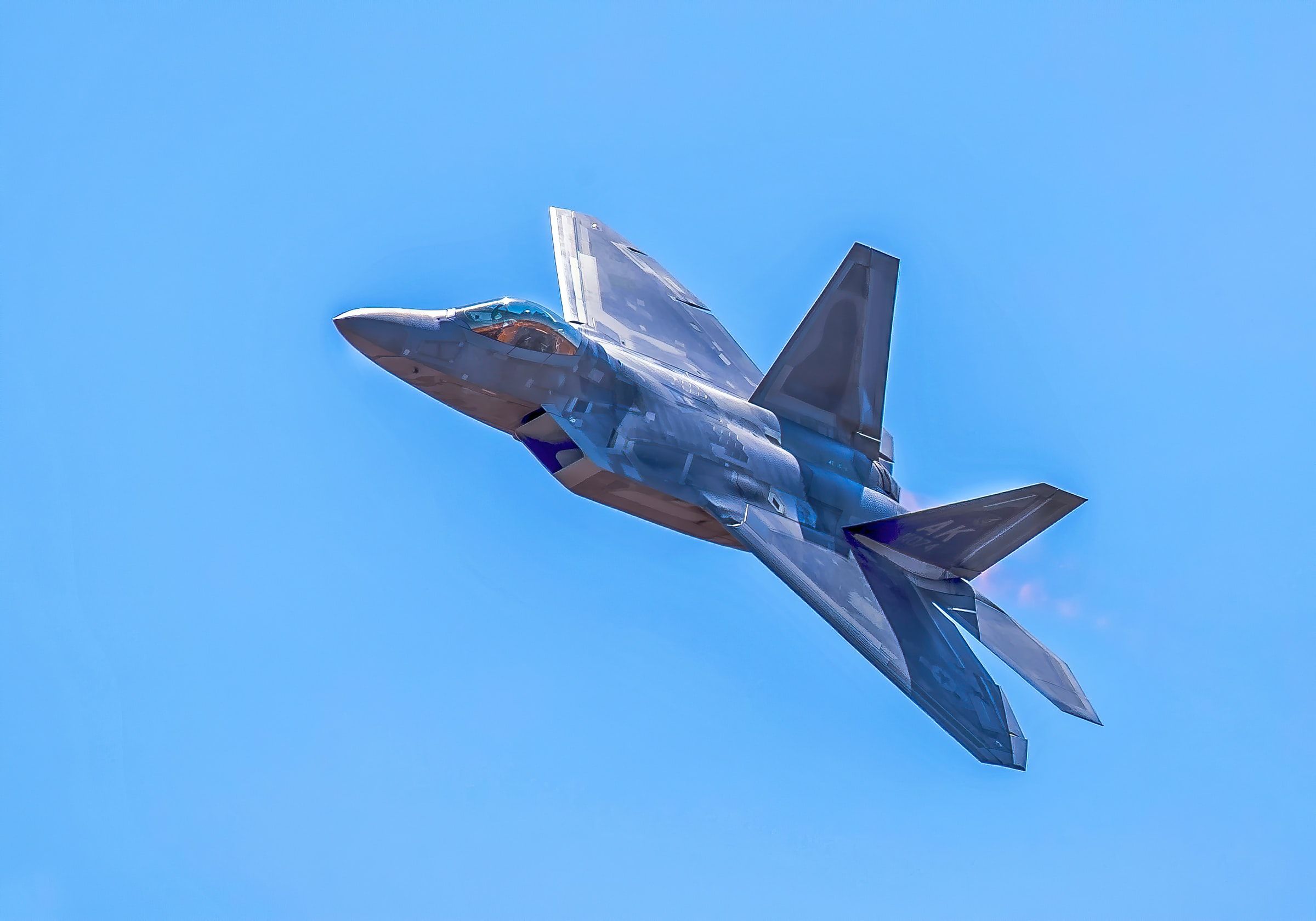 Photo by John Torcasio
Ah, the 90s....what a decade. Phones got smaller and then bigger and then smaller and then bigger, music could be played off almost any gadget for some reason but never moved to a different gadget, pogs existed, and Pepsi was trafficking in military hardware.
PEPSI STUFF
Ok, so they weren't really moving heavy artillery. They were actually mostly moving crap which was collectively (and somewhat unimaginatively) called "Pepsi Stuff". The concept wasn't anything special or new: you buy a Pepsi, win between one and five points depending on how meaninglessly lucky you are, and when you've collected enough points then you can trade those points for some crap that says Pepsi on it. Want a pair of sunglasses? That'll be 175 points. Want a leather jacket? That'll be 1,000 points. Want a totally accurate idea of what you could get and how many points it would cost you? That'll be 10,000 points....or you could just find one of the 1996 catalogs (good luck). 
Really, it was generally a catalog full of random useless swag which was depressingly effective....Pepsi sales shot through the roof, and the program was so successful that they even dropped in a commercial for it during the SuperBowl.
TO THE ARMORY!
While most Americans just guzzled the fizzy goo without complaint and wore their swag with whatever passes for pride when you're a walking soda billboard, a man named John Leonard was re-examining the SuperBowl commercial and had noticed something rather interesting: a Harrier jet. 
In case you aren't familiar: the Harrier jet is the world-famous, peak-of-1990s-military-technology killing machine which is able to take off and land vertically, like a helicopter. You may remember it making a painfully overblown appearance during the final fight of your third-favorite Die Hard movie - no, the other one - and it had certainly captured the public's imagination. Perhaps that's why it was featured in the Pepsi SuperBowl commercial....as a catalog item, complete with a 7,000,000 point price tag. Here's the commercial:
Tee-hee, says Pepsi, if you bank an impossible number of points you can get a fighter jet.
Tee-hee, says the public, we won't even try because that's clearly impossible and not real.
Holy hell, says John Leonard, I want a Harrier jet.
IT'S ALL ABOUT THE BENJAMINS
To be clear, this is exactly what's wrong with America and that's not an opinion, it's a fact and nothing will convince us otherwise. But for all John Leonard's faults (we won't insult him by listing any of the ones that aren't Pepsi-related), it turned out that there was some reason for concern among the ranks of the Pepsi marketing engine.
You see, while everybody was guffawing and clapping their officemates on the back in tv-commercial-writing office, in another corner of the marketing department somebody had a really great idea: why not let people buy Pepsi points? If one point equals ten cents, they reasoned, then this garbage that we're peddling is so overpriced that the profit margins on it will buy vacation homes for all of us before these morons figure it out. And so it was that the Pepsi Stuff catalog carried the official notice that Pepsi points could be purchased for ten cents apiece.
This was generally applauded as a revenue-generating stroke of genius, right up until somebody got a letter from a Mr. John Leonard....and a check.
LEONARD'S FANTASY
Going back to the guy who saw a child in a TV commercial land a fighter jet in front of a school and thought, "Wow, that's real life", Mr. Leonard had done his research. 7,000,000 points was going to take far too long to collect via Pepsi purchases (and also drinking that much Pepsi would definitely result in a gross death), but those thoughtful geniuses at Pepsi had made the you-can-buy-points-if-you're-an-idiot rule and Mr. Leonard, for his part, had done a bit of math.
He'd already collected 15 Pepsi points, so he only needed 6,999,985 more...
...6,999,985 Pepsi points at 10 cents apiece equals $699,998.50...
...add $10 shipping and handling...
...and the total price tag came out to $700,008.50
This is the part where any sane person says ha ha, that was a splendid mental exercise and then toddles off for a drink or something. After all, nobody in the world is stupid enough to send more than seven hundred thousand dollars to Pepsi in exchange for a fighter jet from their TV commercial...
LEONARD THE SUPERPOWER
...nobody, that is, except for John Leonard. 
Whether he's the hero or the villain of this story is completely up to you, but nobody can deny that the man had gumption. After his math, he sat down for a quick check of his financial situation and found himself coming up a bit short of the $700,008.50 that he'd need for his adolescent fantasy, so he hit the phones and found five investors (yes, this is all still true) who, between them, pooled the money he needed to make that TV commercial a reality for himself.
Why, you're likely asking, would ANYONE lend this dunce $700,000 for a fighter jet?
The answer is where this gets a little scary. You see, the price tag on an AV-8 Harrier II jet, back in the day, was a cool $23.8 million. It's not beyond the realm of possibility that five bozos (plus bozo-in-chief Leonard) had it in their heads that they were going to turn a quick $23 million profit off of this deal and become the arms traders they always imagined themselves as when they were twelve. Or maybe they were thinking about starting their own country and saw an opportunity for a budget start on an air force. 
PEPSI'S REALITY CHECK
Back at the Pepsi marketing department, some third-tier merchandise processor opened an envelope to find a certified check for $700,008.50 and, presumably, the longitude and latitude for the remote airstrip where a representative from the Free State Of Leonard would take delivery of their new war plane. There are no known records of how many eyes may have hit the note before someone with enough authority to respond stepped in and sent a note back, politely explaining that Pepsi is a beverage company which doesn't trade in military aircraft.
John Leonard, who had been excitedly awaiting delivery of a fighter jet, was furious (and also surprised, which is the more uncomfortable fact). Fearing that he may not have made a sufficient ass of himself yet (and perhaps also fearing the wrath of the investors to whom he had promised a shiny new Harrier jet), Leonard contacted a lawyer who also inexplicably thought that he'd followed the rules and Pepsi owed him a fighter plane. 
LEONARD VS. PEPSI
The case ended up in court (this is still not a joke), where Leonard's lawyers argued that the Pepsi SuperBowl commercial and Pepsi Stuff catalog represented a binding contract between Pepsi and their customers, including the mouthbreathers who thought that they could buy a fighter jet with Pepsi points. Pepsi, staring down the barrel of the most insane lawsuit it had ever faced, finally started taking things seriously. In true American corporate fashion, they counter-sued Leonard and then sat back to watch the court proceedings drag on for three years. 
The court records from this case look like the result of giving an infinite number of monkeys an infinite number of typewriters and the whole thing is still used as a case study in advertising law to this day. The ruling given by the judge (and later upheld by an appeals court because of course Leonard appealed the ruling) contains the following quotes, none of which are jokes. These are all real factors written by a real judge in the real United States of We're All Doomed:
"The callow youth featured in the commercial is a highly improbable pilot, one who could barely be entrusted with the keys to his parents' car, much less the prize aircraft of the United States Marine Corps."
 
"No school would provide landing space for a student's fighter jet, or condone the disruption the jet's use would cause."
 
"The teenagers comment that flying a Harrier jet to school 'sure beats the bus' evinces an improbably insouciant attitude toward the relative difficulty and danger of piloting a fighter plane in a residential area."
Just sit with it for a second. Sit there, in silence, pondering the state of mind of a veteran New York district judge who had to sit and write a legal opinion on why a grown man couldn't buy a fighter jet from PepsiCo. Sit there, think, and weep for humanity.
THE MORAL
You're kidding, right? There's no moral here. There's no redeeming quality or lesson to be had. You want a moral? Don't convince five people to loan you $700,000 to buy a f**king fighter jet from Pepsi. There's your moral, and we can only hope it serves you well.
---
Adam Azra'el is the producer of The Lesser Stories podcast, a multi-instrumentalist, and a colossal fan of ham and cheese sandwiches. You can find him around the internet being a general pain in everyone's backside on facebook and instagram, and he has tweeted exactly once. 
---
SOURCES